Floor finish protects your original floor surface from wear and tear, provides slip resistance and adds a brilliant shine. Essential for promoting a clean and safe environment, floor finishes are used in hospitals, grocery stores, schools, retail stores, office buildings, manufacturing plants, malls and more. When properly applied, floor finish adds longevity, shine and safety to your floors. Follow these tips from our friends at Janico to apply floor finish like a pro.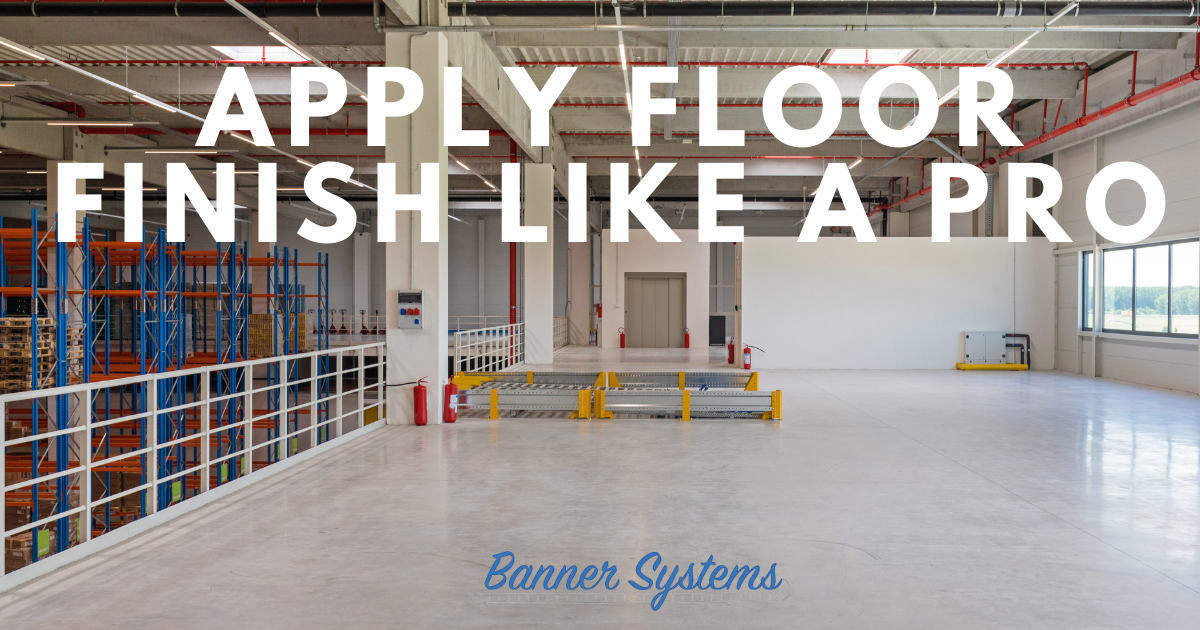 Either through scrubbing or stripping, remove all dust and debris from the floor surface. Next, inspect the floor to make sure it is completely dry and clean.
Prep the area by setting up "Wet Floor" signs and make sure your building occupants know the floor is being refinished. Lay a clean towel down at the doorway to stop grit and sand from tracking onto the floor while you are working.
Line the inside of your mop bucket with a new trash liner to save clean-up time and prevent contamination of your floor finish. Add your floor finish to the mop bucket, then place a clean mop wringer inside. Next, place your finish mop in the buck and wring out the excess formula gently. The goal here is to remove excess finish while also getting rid of foam that can build up in the bucket. You don't want to use floor finish with bubbles!
Next, apply a thin coat of finish to the perimeter of your work surface, then apply it in a "figure eight" pattern. This ensures you won't miss any spots.
Let your floor finish dry completely before applying the next coat, and make sure you apply enough even coats so that your floor appears wet when it is dry.
For recommendations on our favorite floor finishes and more pro tips, contact us today!