Winter is a tough time to maintain floors. Debris, snow, ice and moisture can quickly make your floors look dirty if you don't take preventative measures. Even ice-melting products themselves can make floors look less than their best.
The right kind of comprehensive floor matting system can combat these issues and stop winter weather elements from coming into your facility. Without matting, more than 40% of your facility's floor finish can be removed surrounding the entrance after just 1,500 visitors come through.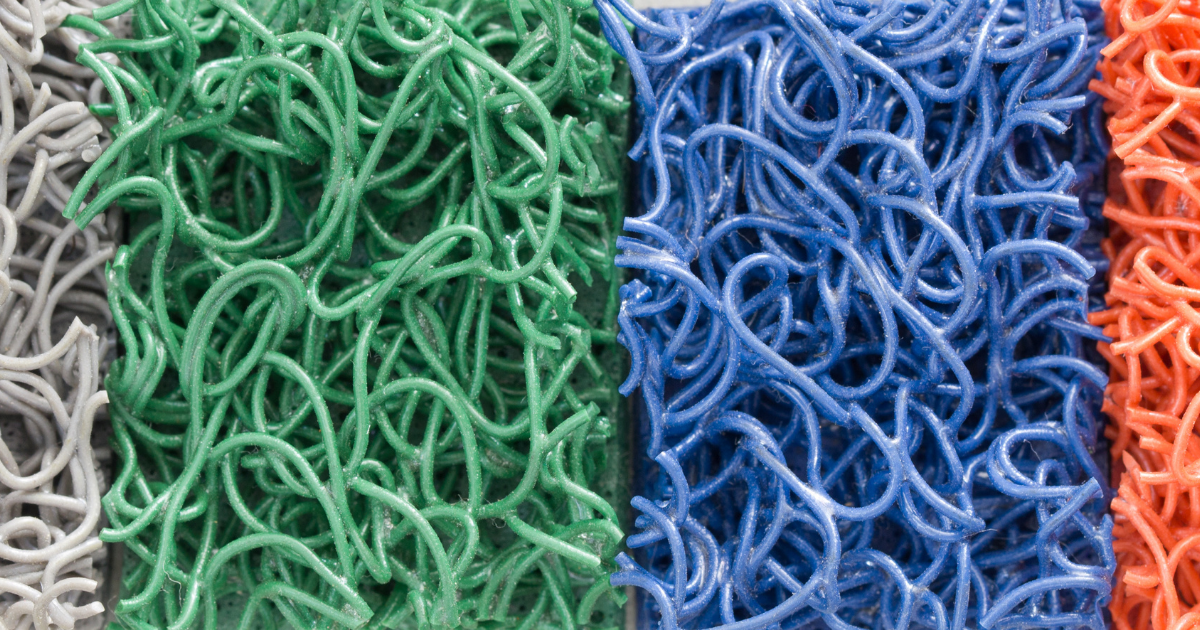 Prioritize Your Entrances
To protect your floors throughout winter, focus on your entrance zones. Matting will be your first line of defense for capturing and absorbing water, debris, dirt and ice-melt. Cleaning and maintaining matting is less expensive in terms of both labor and general costs than constantly cleaning your entryways and floors.
We recommend a dual-mat system that starts with a scraper mat placed outside your entrance. Follow with a carpet map inside to reduce the debris and moisture entering your facility. This system should be set up at every entrance to your space, not just the main one.
Scraper mats remove debris and water before visitors enter your building. Some feature blades to make scraping easy with each step while others feature drainage holes or deep channels to keep moisture contained.
Entrance mats capture debris and dirt. These mats are typically made of fast-drying fibers that can quickly grab fine particles from boots and shoes while evaporating moisture.
Make sure the mat you choose covers your entryway entirely and gives people plenty of room to wipe their feet. In our area, where snow is common, we want to give folks enough space to take 10 to 12 steps on the matting before they walk on the actual floors.
Click here to browse our inventory of floor matting systems and order from our online catalog!
Increase Floor Cleaning During Winter
In addition to setting up the right kinds of floor matting systems, you'll also want to increase your regular floor cleaning throughout winter to keep your floors in prime shape. Monitor entrances to clean excess debris or pooling water quickly, and plan to deep clean your floors more often. This will help remove dirt, break down any residue left by ice melt and extract contaminants from carpeted areas, tile and grout lines.
While winter floor care can be complicated, these solutions can protect your floors throughout the season so they still look their best come spring!