The health and safety of your facility's employees, visitors and patients are directly affected by your disinfection efforts. Flooring is one surface that is often forgotten in an infection control plan, but it should be a priority, especially during the coronavirus pandemic. Amidst growing awareness of the potentially harmful bacteria and viruses found on floors and their ability to spread easily, reevaluating your floor disinfection procedures can reduce negative effects on staff and patients while also cutting costs associated with pathogens. Follow these tips to create a disinfection program that effectively keeps your facility safer, healthier and cleaner.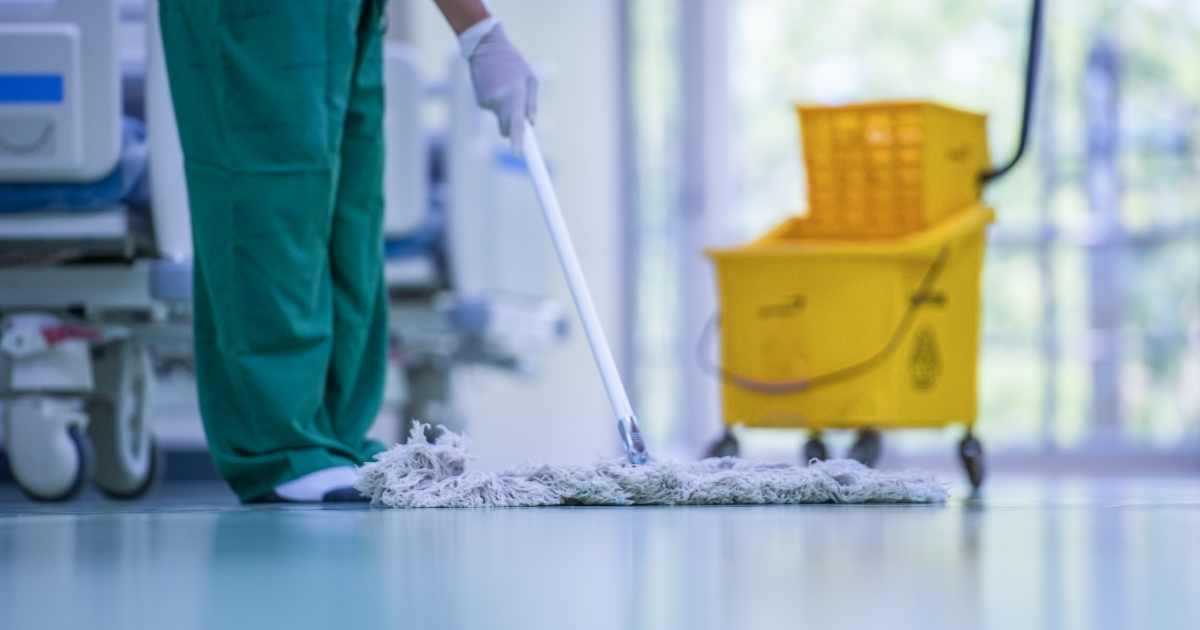 Recognize Floors as High-Touch Surfaces
When you think of high-touch surfaces, you probably picture soap dispensers, door knobs, railings and countertops, but floors should also be at the top of your list. Floors can become contaminated in many ways, like from shoe soles, the bottoms of bags that have touched other surfaces, airborne bacteria and spills.
Germs can easily be transferred from floors to other surfaces. Think about wheelchairs, for example: As a patient navigates throughout your facility, their hands will touch everything picked up by the wheels. Germs also spread when purses or other items are placed on the floor before being moved to high-touch areas, like tables. Pathogens can also be transferred by contact and by air. This makes floors potential hotbeds of bacteria.
Clean, Then Disinfect
Once you've cleared the floors of debris, dirt and dust, take time to disinfect. Choose a product with a shortened dwell time to minimize the disruption of areas with high foot traffic, use the right amount of chemicals and consider using disposable mop pads to reduce the risk of cross-contamination.
Using these strategies can protect your patients, employees and visitors from infection. To learn more about the cleaning products in Boston that can help you create a safer, cleaner environment, contact the team at Banner Systems today!