Nobody has any sense of time in 2020 anyways, so Christmas came early!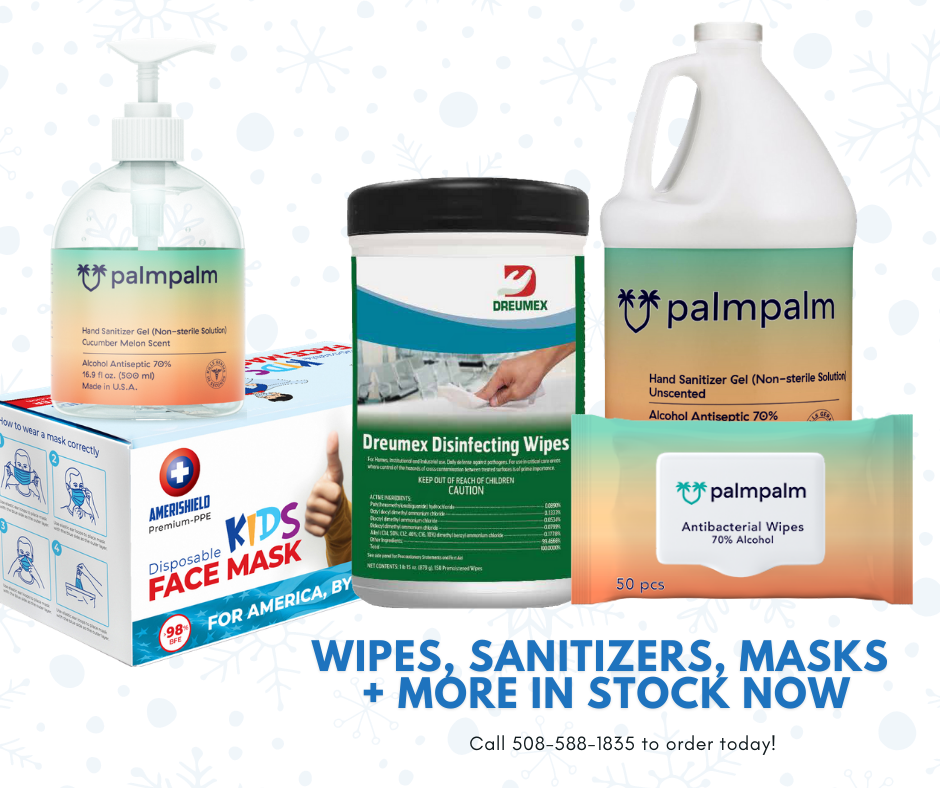 We all know that everyone has had to adapt to a lot this year, and the safety and health of your employees and customers should continue to be at the top of your list for 2021 and beyond. Shop hot categories now, including gloves & masks, disinfecting wipes & antibacterial wipes, disinfectant chemicals, and hand sanitizers and more here.
All of us at Banner Systems are thankful for your support, understanding, and patience this year. We're all in this together. To say it has been a crazy year is an understatement! We look forward to growing with you and helping keep you and your facilities safe and clean in the New Year. We hope that 2021 brings you good health, happiness, and some sense of normalcy! Regardless of what happens, we will be here to help you with all of your janitorial, sanitation, disinfection, and paper needs.
* In stock as of the date/time of this post. Shop while supplies last – these products are all in very high demand and may sell out quickly!