As a facility manager or building service contractor, you understand the importance of hand hygiene in keeping your employees and customers safe and healthy. But have you considered how the way you dispense hand hygiene products can impact their effectiveness?
Enter foamyiQ, the industry's first hand-hygiene dispensing cartridge from Spartan Chemical. At Banner Systems, we're excited to offer this innovative product to our Boston-area customers.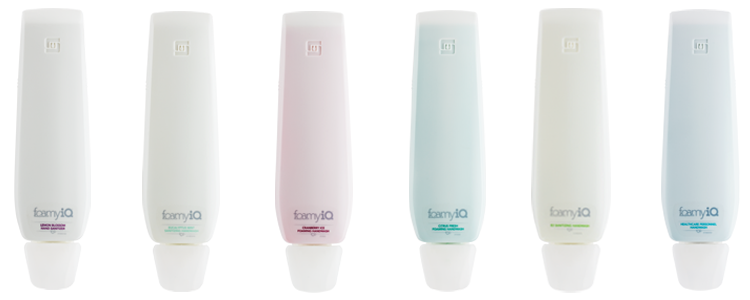 Revolutionizing Hand Hygiene in Boston
FoamyiQ is a game-changer in hand hygiene dispensing technology. Unlike traditional hand hygiene dispensers that rely on manual pumps, foamyiQ uses a touch-free system that ensures maximum hygiene and minimizes the risk of contamination. This is especially important in high-traffic areas like restrooms, where germs can quickly spread.
FoamyiQ is also designed with sustainability in mind. The cartridges are made with 50% less plastic than traditional hand hygiene product packaging, reducing waste and making it an environmentally-friendly choice. Additionally, the cartridges are recyclable, adding to the sustainability of the product.
But foamyiQ isn't just about hygiene and sustainability – it's also incredibly easy to use. The cartridges are simple to install and require no tools or special training. The touch-free dispenser is also easy to maintain, with simple battery replacement and no need for frequent cleaning.
At Banner Systems, we understand the importance of hand hygiene and the impact it can have on your business. That's why we're proud to offer foamyiQ as a solution for our Boston-area customers. By using foamyiQ, you can ensure the highest level of hygiene in your facility while also making a sustainable choice.
In addition to foamyiQ, Banner Systems offers a full range of cleaning and janitorial products to help you maintain a clean and healthy facility. Contact us today to learn more about how we can help you meet your hygiene and sustainability goals, and click here to place your foamyIQ order!