In the past, we've written about green cleaning equipment, towel and tissue dispensers and more, but this month, we are shining a spotlight on our green soaps and hand sanitizers in Boston.
"Green cleaning" is often associated with using recycled paper products and more environmentally-friendly cleaning solutions, but sustainable supplies also include many soaps and sanitizers. To make your restrooms greener, consider choosing hand washing supplies that have earned third-part green certifications, like USDA BioPreferred, UL Ecologo and Green Seal. Also look for products that are free of carcinogens and phosphates and packaged in recyclable cartridges to reduce landfill space.
We are proud to supply green cleaning supplies in Boston, including many more sustainable options for hand sanitation. Check out these products to make your restrooms more environmentally friendly: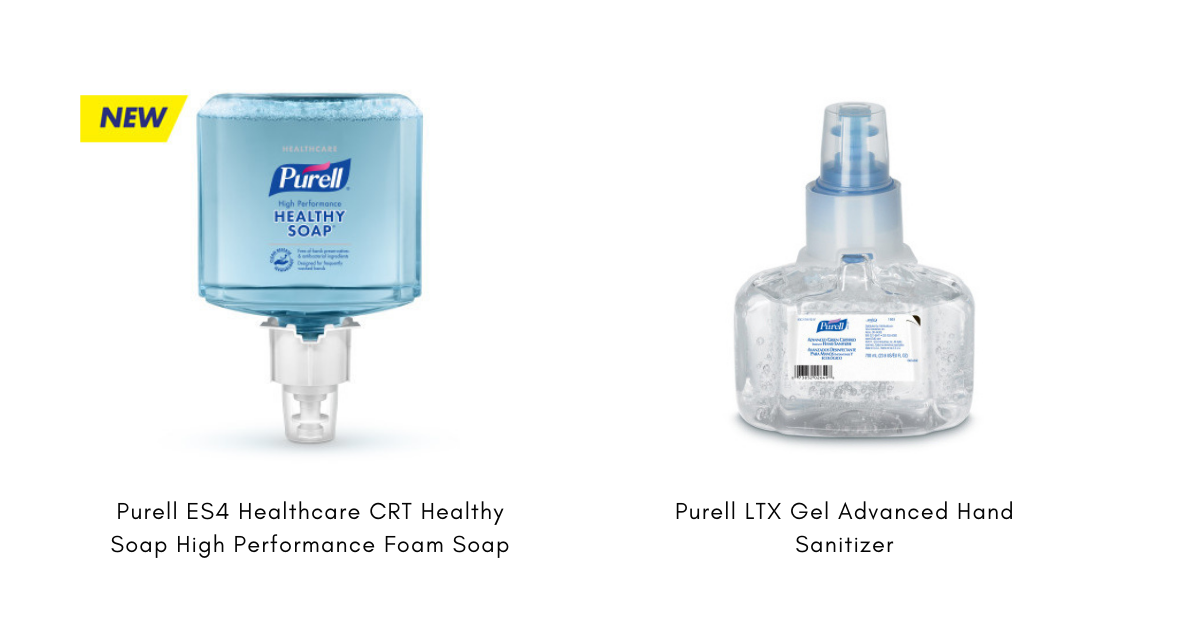 Purell ES4 Healthcare CRT Healthy Soap High Performance Foam Soap
This 1200mL refill for Purell ES4 push-style soap dispensers is a remarkably mild healthcare formulation. ECOLOGO Certified, this is a USDA Certified Biobased product formulated specifically for dry, sensitive skin and frequently-washed hands. Free of harsh preservatives, antibacterials, paragons, fragrance, dye and phthalates. Rinses fast and clean for easy gloving! Click here to order online.
Purell LTX Gel Advanced Hand Sanitizer
This 700 mL refill for the Purell LTX-7 Dispenser is a refreshing hand sanitizer gel made with naturally-renewable ethanol. Kills 99.99% of most common germs that may cause illness. ECOLOGO Certified and a USDA Certified Biobased Product. Outperforms other hand sanitizers ounce-for-ounce and clinically proven to maintain skin health. Click here to order online.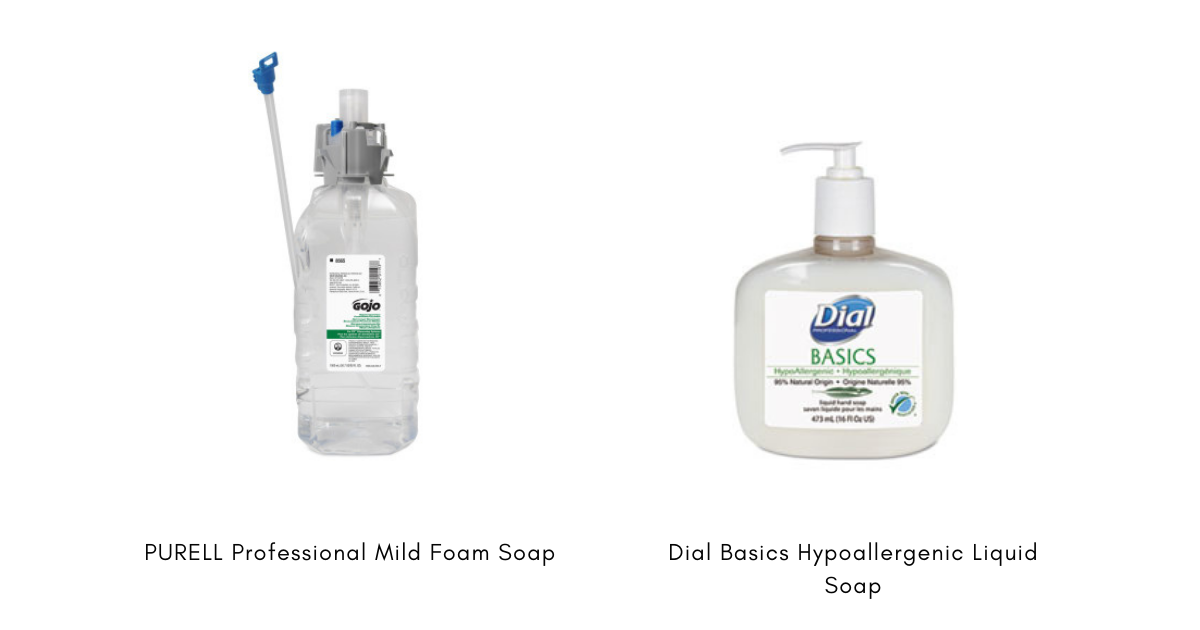 PURELL Professional Mild Foam Soap
These 1500mL soap refills for Purell CXM/CXI/CXT dispensers feature a fragrance-free formulation created specifically for the unique needs of counter mount environments. Get "Purell peace of mind" knowing this product is ECOLOGO Certified and free of paragons, phthalates and dyes. Click here to order online.
Dial Basics Hypoallergenic Liquid Soap
Mild, hypoallergenic liquid lotion soap is gentle on skin. Fresh floral fragrance and rich lotion look and feel. Perfect for any commercial setting including health care facilities, schools, offices, restaurants, day cares and more. Dermatologist tested and Green Seal Certified. Click here to order online.