When the pandemic hit US shores in spring 2020, hand sanitizers were flying off the shelves. Companies around the country rushed to fill the void as quickly they could, and palmpalm soon emerged as one of the best. They saw a need to develop a moisturizing, germ-fighting, quick-drying hand sanitizer, and they truly delivered. While addressing issues many consumers had with traditional hand sanitizers, like stickiness and harsh smells, the palmpalm line was born.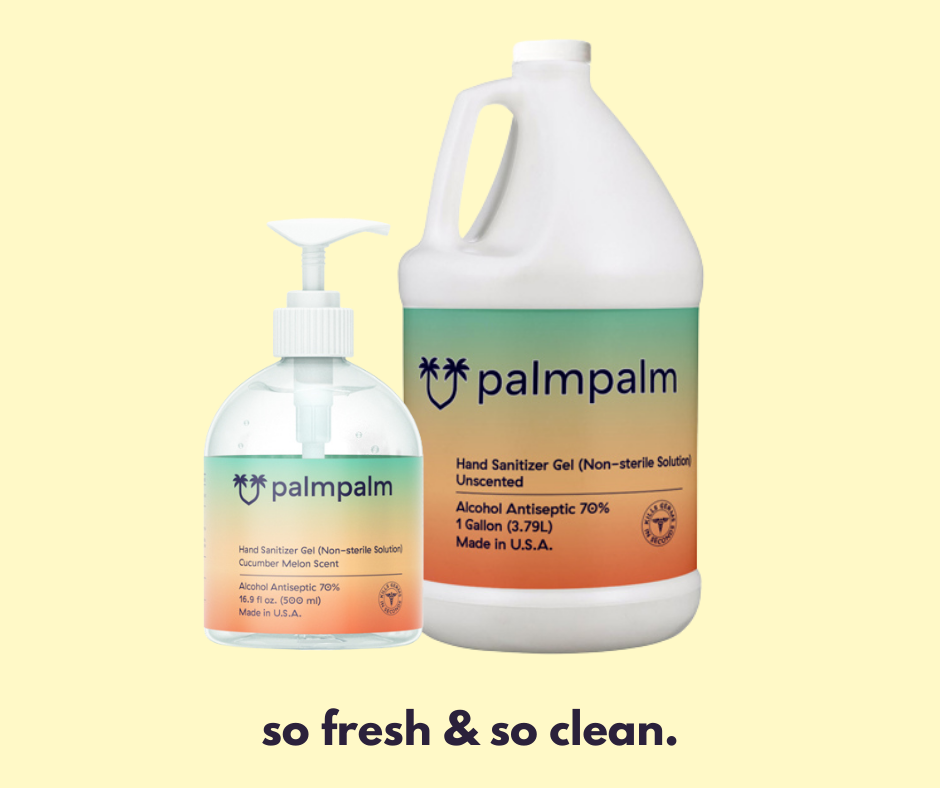 Protection You Can Count On
palmpalm hand sanitizers are made of high-quality ingredients, WHO and CDC compliant formulas, and are both vegan and cruelty-free. Best of all, the kill 99% of germs in just seconds.
Smells Great
While many other sanitizers smell leave behind a harsh alcohol odor, palmpalm\'s scented formula reminds us of a day at the beach (something we could all use right now!). The light cucumber melon scent is refreshing, but we also carry an unscented option.
No Sticky Residue
Hand sanitizers should make your hands feel refreshed and clean, not sticky! palmpalm dries quickly and leaves no residue behind.
Stock up on palmpalm today! Click here to order now from our online catalog.