As cold and flu season approaches, promoting proper hand hygiene becomes more critical than ever. Handwashing and hand sanitizing are simple yet powerful practices that can significantly reduce the spread of germs and illnesses. Facility managers play a crucial role in encouraging good hand hygiene among employees and visitors. In this blog post, we will discuss how facility managers can make hand hygiene convenient and effective, and we'll highlight two essential hand hygiene products from Banner Systems – Spartan foamyiQ and Purell Hand Sanitizers.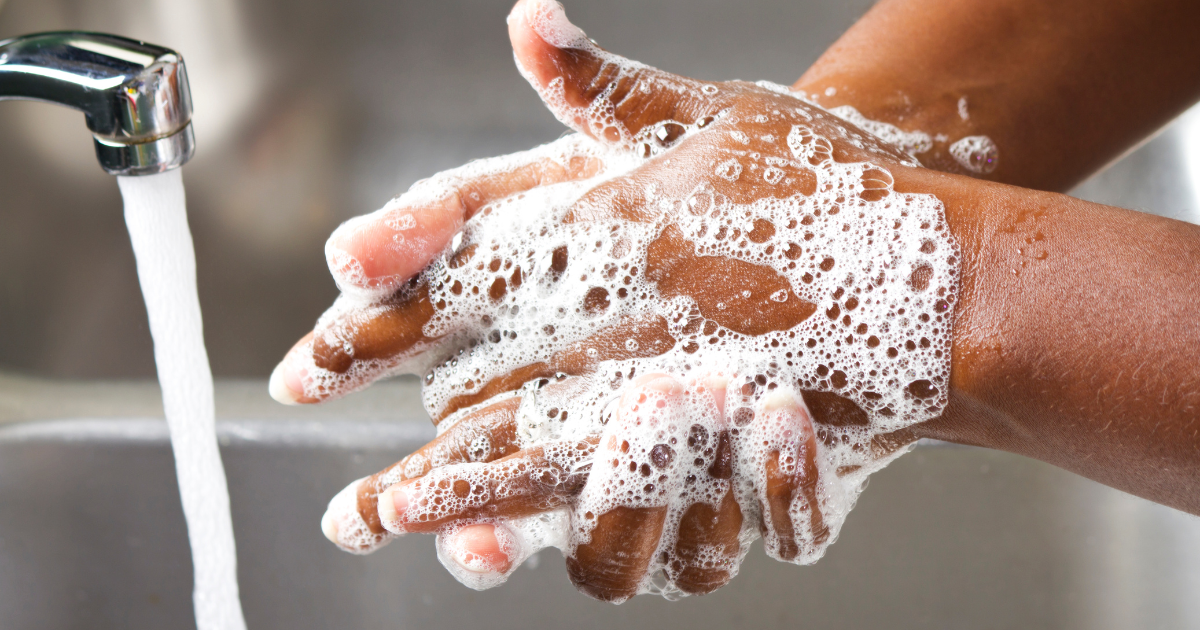 Convenience is Key
To encourage good hand hygiene, it's essential to make the process convenient and accessible. Spartan foamyiQ hand wash and hand sanitizers are brilliantly designed to offer a hassle-free and cost-effective hand hygiene solution. With no dispensers to install, maintain, or repair, foamyiQ streamlines the process. When the product is empty, simply remove it from the bracket and snap on a fresh, new one. Facility managers can eliminate the frustration of dispenser-related complaints, ensuring that hand hygiene remains a seamless and convenient practice.
Purell Hand Sanitizers – Trusted Protection
Purell Hand Sanitizers are a staple in promoting hand hygiene. Available in various sizes, these hand sanitizers effectively kill 99.99% of most common germs that may cause illness. Outperforming other hand sanitizers ounce for ounce, Purell is America's #1 Instant Hand Sanitizer. Moreover, these sanitizers are clinically proven to maintain skin health, ensuring that frequent use doesn't compromise the well-being of hands.
Purell ES8 Touch-Free Hand Sanitizer Dispensers
Facility managers can take hand hygiene convenience to the next level with Purell ES8 Touch-Free Hand Sanitizer Dispensers. The white touch-free dispenser for Purell ES8 1200 mL hand sanitizer refills is always ready for use, thanks to its energy-on-the-refill design. Each new refill comes with its integrated coin cell battery, ensuring a continuous and reliable supply of hand sanitizer. The optional Smartlink modules add further capabilities for service alerts and compliance monitoring. Its elegant design complements any décor, making it a visually appealing addition to your facility.
Optimal Dose for Effective Hand Hygiene
The Purell ES8 Touch-Free Dispenser is calibrated to provide the optimal dose of hand sanitizer, ensuring effective hand hygiene with each use. Additionally, its at-a-glance refills make it easy to see when refills need to be changed, ensuring that hand sanitizer is always available when needed. The dispenser is fully ADA compliant, making it accessible to all users.
As cold and flu season approaches, it's time for facility managers to take proactive measures to promote hand hygiene. Making hand hygiene convenient and effective is vital in reducing the spread of germs and protecting the health of employees and visitors. Spartan foamyiQ and Purell Hand Sanitizers from Banner Systems offer reliable solutions that enhance hand hygiene practices in any facility. By investing in these products and providing touch-free dispensers, facility managers can create a cleaner, healthier, and more productive environment for everyone.
Take the first step in preparing for cold and flu season by exploring Banner Systems' selection of hand hygiene products. Together, let's prioritize health and wellness through effective hand hygiene. To learn more about our hand hygiene solutions, click here.