Buying a new piece of floor cleaning equipment is a major investment. Whether you are interested in a new vacuum, sweeper, floor machine or other type of equipment, make sure you are making the right choice by considering these points before you make a purchase: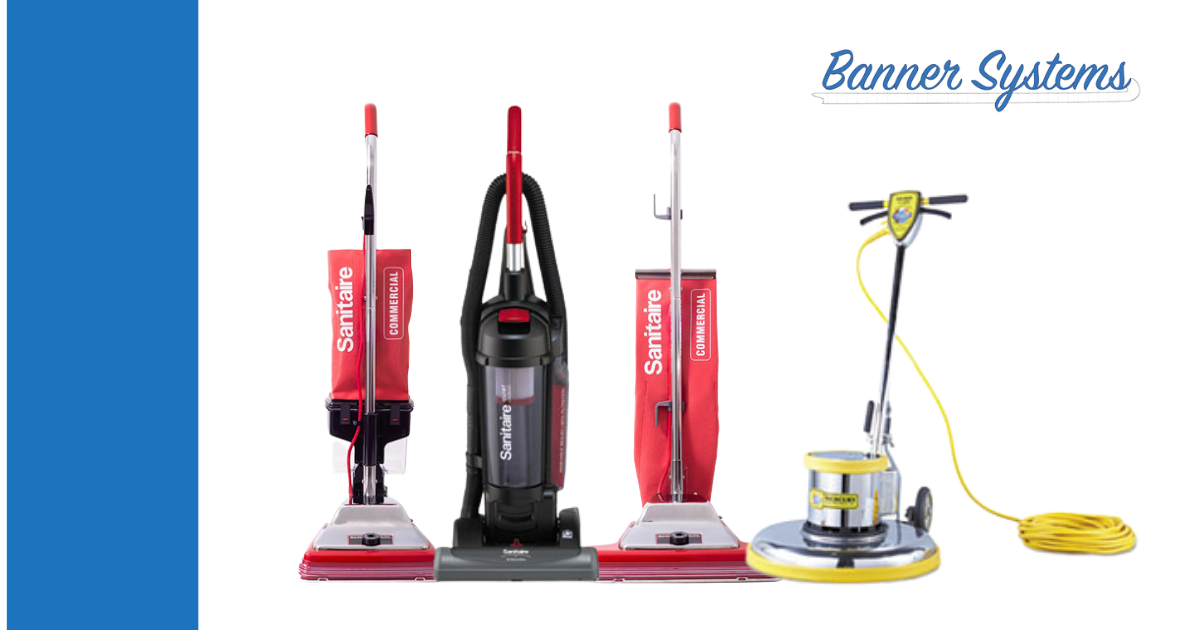 1. What is the lifetime cost of ownership for the machine?
Include the initial purchase price, plus estimations for worker training and ongoing maintenance.
2. How effective is the machine?
Make sure you are choosing the right equipment for the job. Our inventory of floor cleaning equipment for sale in Boston includes upright vacuums, lightweight models, backpack vacuums, wet/dry vacs and more. We are happy to recommend the best option for your needs and cleaning goals!
3. Is it easy to operate?
Your floor cleaning equipment should be easy for your team to use after training, and it should make cleaning less cumbersome and time-consuming, not more. Look for ergonomic features and simple controls.
4. What will maintaining the machine entail?
When you purchase with a reputable company, like Banner Systems, you know that you are getting a quality machine from one of the best brands in the industry. Our inventory includes floor cleaning equipment from Hoover, Sanitaire, Oreck and more. You can also count on us to provide the support you need after the sale.
5. Will the machine make your cleaning program more productive and efficient?
The machine you choose should cut down on cleaning time, labor and overall costs. If it doesn't, it's not worth the investment.
We are happy to help you select the best cleaning equipment in Boston for your needs and budget. If you are thinking about buying a new piece of equipment, contact the team at Banner Systems today!