In today's world, ensuring the health and safety of employees and customers is more crucial than ever. As a facility manager or building service contractor in the Boston area, you're well aware of the significance of effective hand hygiene. But have you considered how the method of dispensing hand hygiene products can significantly impact its overall effectiveness? Enter foamyiQ – the groundbreaking hand-hygiene dispensing cartridge from Spartan Chemical, proudly offered here at Banner Systems.
The Evolution of Hand Hygiene
FoamyiQ represents a significant leap forward in hand hygiene dispensing technology. Unlike conventional manual pumps, this touch-free system redefines how hand hygiene is delivered. Operating without direct contact, foamyiQ ensures the highest level of hygiene while simultaneously minimizing the risk of cross-contamination. This is particularly vital in bustling spaces like restrooms, where germs can spread rapidly.
More than just a dispenser, foamyiQ is a testament to innovation and practicality. Designed for the real world, this system addresses key concerns faced by facility managers and contractors alike.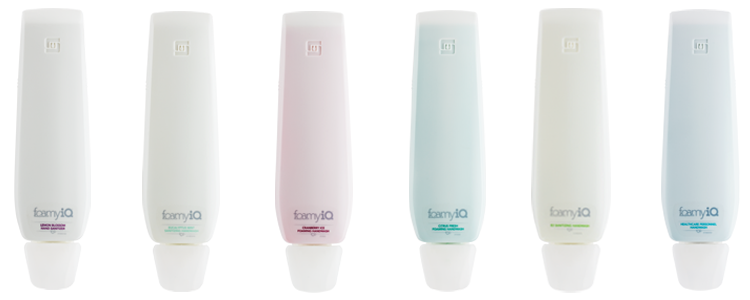 Sustainability at Its Core
foamyiQ's impact extends beyond cleanliness – it's committed to sustainability. The cartridges are crafted using 50% less plastic than their traditional counterparts, contributing to waste reduction and aligning with eco-conscious practices. Moreover, the cartridges are fully recyclable, making foamyiQ an environmentally-friendly choice that echoes Banner Systems' commitment to responsible solutions.
Effortless Integration and Maintenance
FoamyiQ doesn't just revolutionize hygiene; it simplifies your operations. Installing the cartridges is a breeze, requiring no specialized training or tools. The touch-free dispenser boasts intuitive design, making it user-friendly for all. Maintenance is equally straightforward, with uncomplicated battery replacement and a reduced need for frequent cleaning. This translates to less downtime and more focus on maintaining a pristine environment.
Experience the Future of Hand Hygiene in Boston with foamyiQ

As you navigate the evolving landscape of facility management, embracing innovations like foamyiQ can make a world of difference. This touch-free system streamlines hygiene practices, enhances sustainability efforts, and bolsters operational efficiency. At Banner Systems, we're proud to offer foamyiQ as part of our commitment to providing cutting-edge solutions that meet the evolving needs of Boston's facilities.
Elevate your hand hygiene game and embrace the future with foamyiQ – because safety, sustainability, and efficiency are the cornerstones of a healthier, cleaner tomorrow.