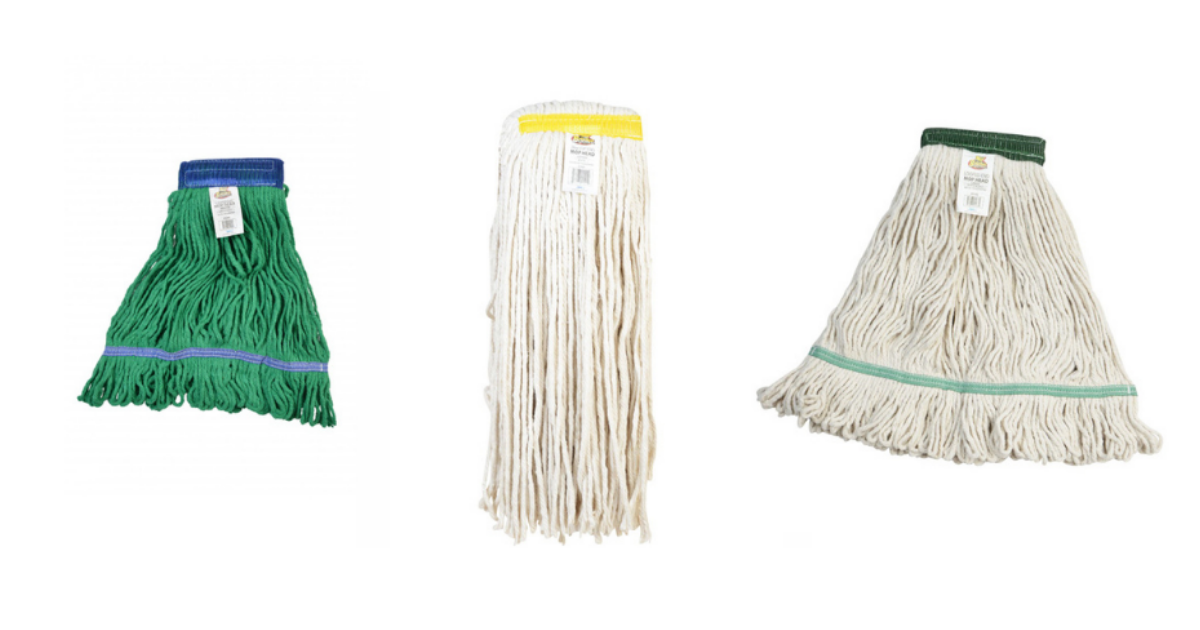 Mopping isn't complicated, but choosing the right mop for your application can be. Understanding the different types of wet mops we offer from Janico can help you choose the best option for your commercial cleaning and floor care needs.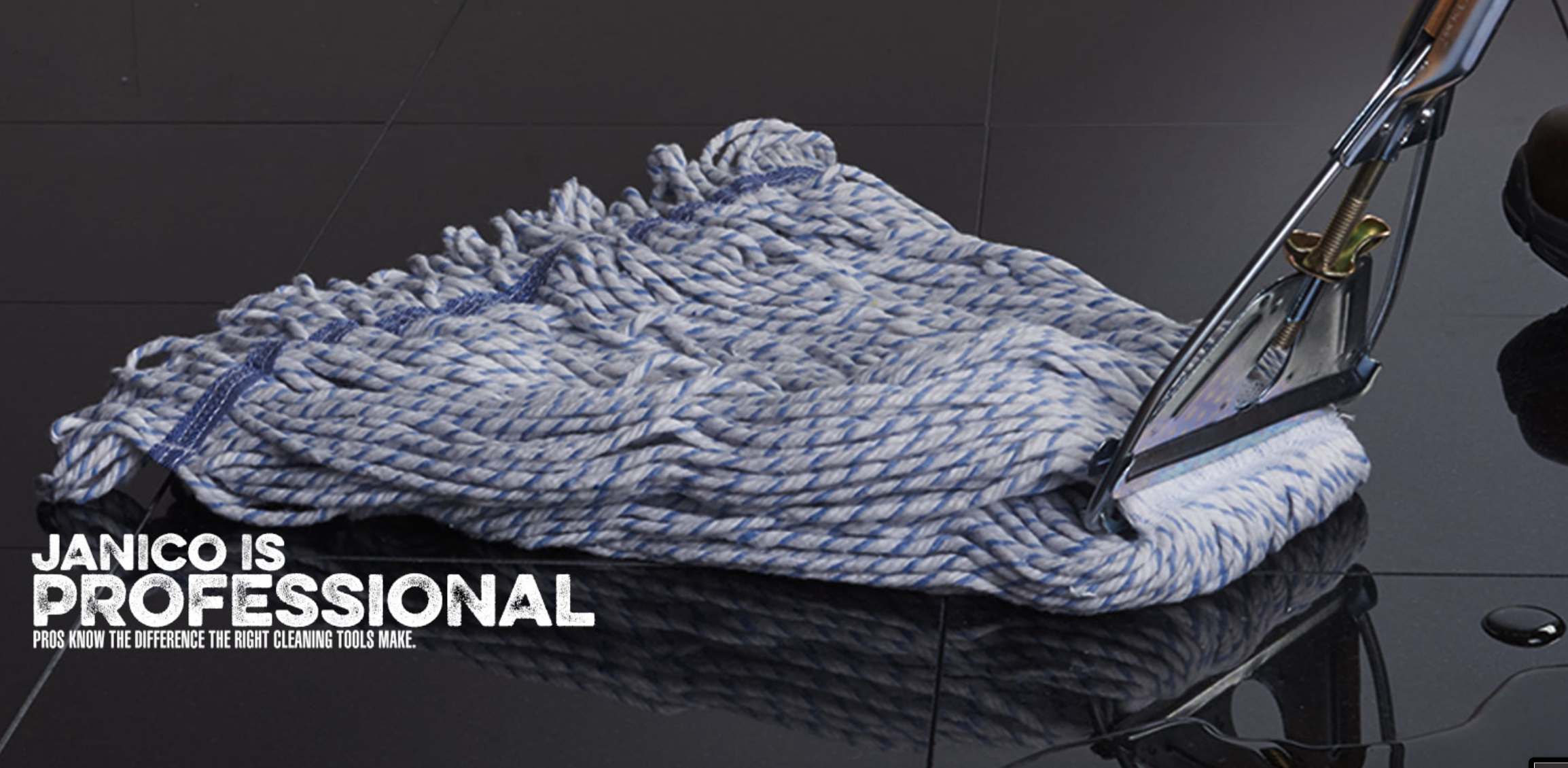 General Mopping
For everyday general mopping needs, choose a mop with that's durable with a higher absorbency and release. If laundering your mops is possible, go for a washable one to extend the life of your purchase. For the best performance, opt for a rayon blended or synthetic blended mop with looped ends and tailbones.
Finish Mopping
Designed for applying floor finishes with minimal streaking and lifting, finish mops are absorbent and have a rapid, smooth, streak-free release. We recommend synthetic blended or rayon mops for the best absorbency and release. We also love features like looped ends and sewn tailbones to reduce the risk of streak and to apply even coverage.
Looped End vs. Cut End: Which is Best?
Looped end mops have a higher price tag, but you may end up saving money in the long run because they are more durable and mop more efficiently. They are also less likely to unravel, making them the ideal option for heavier mopping and mopping in larger spaces. If you're looking for a less expensive option, cut end mops are fine for regular use.
Understanding Mop Release or Retention
These are terms we use to describe the ability of mop to disperse liquid during the wringing process or onto the floor. Higher levels of release mean more complete wringing. Mops with higher releases make applying cleaning solutions more efficient. For the best release of liquids, choose mops made from rayon or synthetic yarns.
Our online catalog is stocked with great mop options from our partner Janico, including looped end wet mops, wide band cut end wet mops and more. Click here to view our full inventory and order online!