Nothing is more essential to keeping your facility and visitors safe during these winter months than ice melt. Using ice melt reduces the risk of slip-and-fall accidents in your walkways, sidewalks and parking lots, creating a safer, healthier atmosphere for everyone. Here are some of our favorite ice melts in Boston from our partner Scotwood: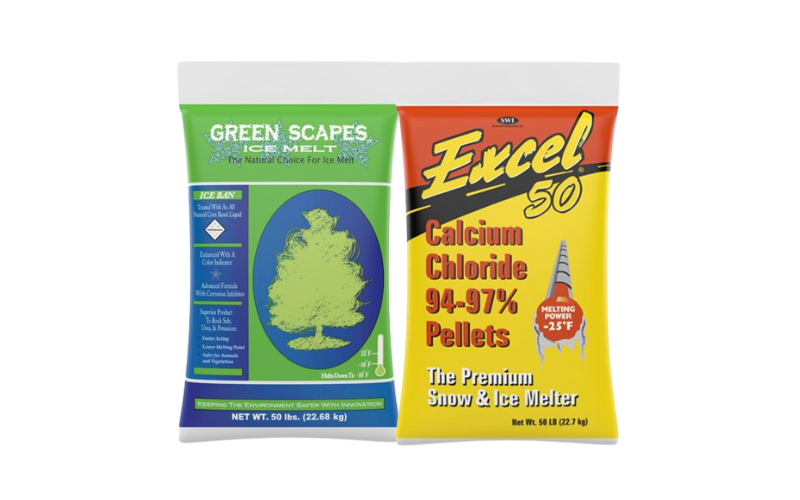 Scotwood Green Scrapes Ice Melt
This eco-friendly ice melter works to temperatures of 10ºF and is infused with Ice Ban, an innovative formula that makes this ice melt safer for sidewalks and vegetation. We love the green color indicator that makes for easier and fewer applications! Click here to order online.
Scotwood Excel Calcium Chloride Pellets
Melting to temperatures of 25ºF, this high-powered ice melt in Boston melts snow and ice two to 5ive times faster than blended ice melters and rock salt. There's simply no other more efficient option in the industry today! Click here to order Excel Calcium Chloride Pellets online today.
Removing Ice Melt Residue
Ice melt works wonders for making your facility safer and reducing the risk of slip-and-fall accidents, but the white, hazy residue it leaves behind after melting can do damage to your floors. These cleaners safely remove ice melt residue to keep your floors looking their best all winter long: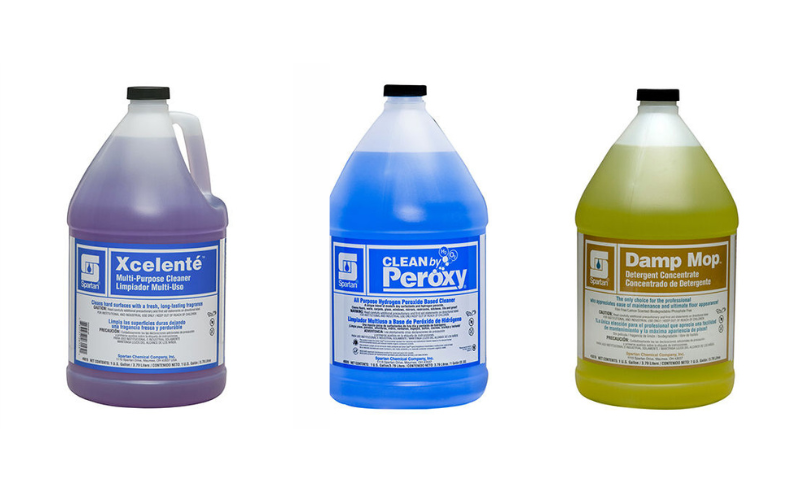 Spartan Xcelente All Purpose Cleaner
This multi-purpose, hard surface cleaner removes ice melt residue, leaving behind a bright, shiny, streak-free finish. The long-lasting lavender fragrance is delightful, especially in winter, and it will make your whole space smell fresh and clean. Order Xcelente online here!
Spartan Clean by Peroxy All Purpose Cleaner
Spring is still weeks away, but this all purpose cleaner from Spartan will make it smell like it's here already! We love the clean rain scent, and this unique formula does more than just remove ice melt residue from floors — it also cleans windows, mirrors, carpets, restrooms, kitchens, walls, tile and grout without streaking. This versatility means minimizing the number of products in your janitorial cart, simplified training and easier inventory management. It's also Green Seal certified and more environmentally responsible than many other solutions. Stock up today! Click here to order online.
Spartan Damp Mop Floor Cleaner Concentrate
This no-rinse floor cleaner concentrate from Spartan reduces the time and labor cost of daily maintenance for high-gloss floors. Fast drying, Damp Mop quickly and effortlessly removes dirt and other surface soils in heavily trafficked areas and leaves no residue or haze to dull floor finish. With a pleasant lemon fragrance, Damp Mop is also biodegradable and phosphate-free. Click here to order online.